Planning and communication are an integral – and vital – part of any self protection strategy. One of the key components is knowing who to call in a 'crisis' – and being confident that your call will get answered.
Let's quickly define 'Crisis' – to me the word collectively refers to any moment of 'need' from non-life threatening events such as motor vehicle breakdowns to illness and minor injury right through to acute emergencies.
Acute = severe and sudden onset.
To help you manage those 'crisis' moments we built a call amplification service which allows you to alert multiple people at the same time in order to better the odds that someone will be available to answer your call quickly.
But there are apps for that…
You are 100% correct – there are apps which can send an SMS to a predefined list of contacts or connect you to the emergency services. We are not discouraging you from using them.
Rather we would like you to consider adding the 911 Crisis Call service in addition to the apps you already use. Perhaps you think that's overkill for your circumstances – and that's perfectly OK.
Please consider:
Many of these apps use social messaging and / or SMS. These do not always convey the urgency of the situation – and indeed your message may only get seen a lot later.
Phone calls (the basis of the 911 Crisis Call service) are insistent. Phones ring. For a long time – unlike the single 'beep' of an SMS or the transient 'ping' of yet another message.
How does 911 Crisis Call work?
The service allows you to define your "responders" – those folk who are within your circle of trust and who you would reach out to in times of need. These may be friends and family, trusted colleagues or, depending on your circumstances, members of your local farm or neighbourhood watch.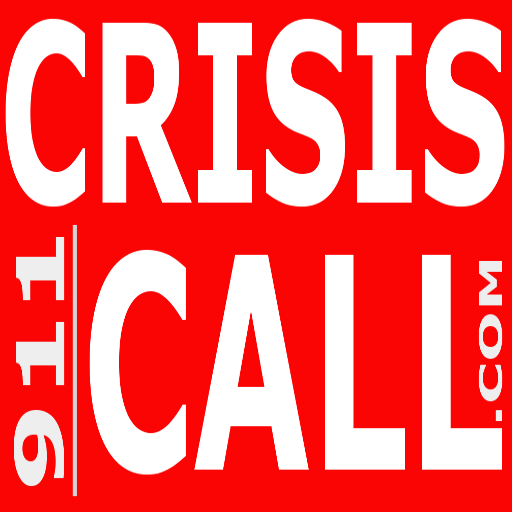 The 911 Crisis Call service operates on an affordable monthly recurring subscription basis, with no long-term contracts.
It is an ideal communication companion for the Elderly, Outdoor enthusiasts, Farmers, Parents, 'Preppers' or even the security industry.


No App or download required. Works on all phones!
You can subscribe from the comfort of your favourite armchair using your laptop or mobile phone. Additional peace of mind and an extension to your self protection strategy is just a couple of clicks away.
To learn more about how the service operates click here.